Bible Studies
You're invited to take this opportunity to dig deeper into scripture and grow as a disciple, devoted and obedient to God's Word.
Fall 2020 Bible Studies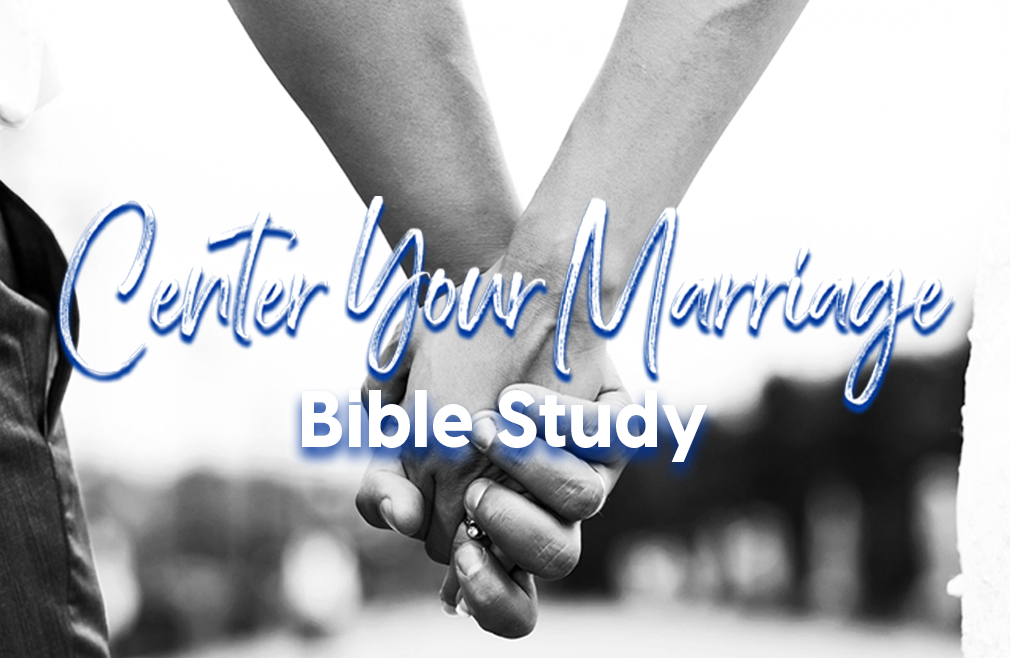 Center Your Marriage | Online & In-Person
Led by Pastor Brian. Is your marriage stuck? Do you feel like you've grown complacent in your relationship and you're maintaining status quo? Or maybe you feel like God is pulling you forward as a couple, but you're not sure where.
Gloria Dei's Fall Marriage Bible Study is the opportunity for you and your spouse to dive into God's purpose in your marriage, His desire for you to move forward together, and the opportunity to practically push your relationship forward.
In-Person - November 1st, 8th & 15th | 9:45-10:45am | LC Classroom 210/212
Online via Zoom - October 28th, November 4th & 11th | 8-9pm
Zoom information will be sent to you once you register.
Click here to register for the Zoom study!
bible stories for adults | 9:30-10:30am | email (ongoing) & LC 214/216 (on-campus starting September 20th)
Led by Kurt Rosenhagen. Bible Stories for Adults is your opportunity to become reacquainted with the Biblical characters and events that Christians have come to love. There is much we can learn about God as He reveals Himself through His-Story. For more information please contact Kurt Rosenhagen.Click here to download the lessons through the summer. Click here to download the lessons starting in September.
Ezra & Nehemiah | 7:45-8:45am | Zoom (ongoing) & LC 210 (on-campus starting September 20th)
Led by Gary Himmler. Come with us as we take time to study the rebuilding of the Temple and the city of Jerusalem after the Babylonian Exile. We will study how God works through the midst of unusual and sometimes trying circumstances. To request the Zoom login information, please contact Gary Himmler.
The Acts of the Holy Spirit | 11am-12pm | Zoom (Ongoing) & LC 214/216 (On-campus starting September 20th)
Led by Keith Chuvala. The New Testament book commonly titled "Acts" or "The Acts of the Apostles", is a fascinating, instructive, and inspiring book. But it might be misnamed! It doesn't describe all of the actions of all of the Apostles, so it could be titled "Some of the Acts of a Subset of the Apostles", or perhaps "The Acts of Peter and Paul, with cameos by a few other Apostles". However, the Apostles aren't really the stars of the show. As the book reveals the tremendous power of God at work through His Gospel, perhaps the best title is "The Acts of the Holy Spirit". Join us as we read this book together, seeing how God established, blessed, and preserved His church, and discover how many issues faced by the first century church are still faced by the church today. To request the Zoom login information, please contact Keith Chuvala.
Psalms Men's Bible Study | Tuesdays | 6:45-8am | Zoom
(ongoing) & Life Center Tile Area (on-campus starting September 22nd)
Led by our Ron Petri. This study will do one selected chapter from each of the different types of Psalms. These types are:

1. Individual Lament
2. Individual Praise
3. Community Lament and Praise
4. Penitential Psalms
5. Imprecatory Psalms
6. Liturgical Psalms
7. Messianic Psalms
8. Royal Psalms
9. Wisdom Psalms

Questions about Tuesday Morning Men's Bible Study or to request the Zoom login, contact Ron Petri.
Wednesday women's bible studies
LifeLight: Matthew Part 1 | 9:30-11am | LC 210/212 (starting September 23rd)
Led by Kathie Stocker. Matthew Part 1 covers the first 13 chapters of Matthew. As you progress through this 9-session study, you will deepen your understanding of who Jesus is, and what He has done for you.
The Psalms: A Walk with God | 9:30-11am | LC 210/212 (Starting September 23rd)
Led by Beth Hranicky. Most Christians agree that is is important to have time daily with God, but many do not know how to do so. During this study we will walk through the book of Psalms using questions from A 30-Day Walk with God in the Psalms devotional. This class will help you draw closer to your Heavenly Father. By reading, studying, memorizing, meditating on, and praying through the Psalms we learn to live a lifestyle of praise.
Walking and Talking with Jesus Everyday | 9:30-11am | LC 215-217 (Starting September 23rd)
Led by Mary Fricke. This study is a discipleship study with in-depth reading of the Gospels and Acts. The goal of this is that through regular practice, more Christian adults may grown in their personal faith in Jesus Christ. And with the Spirits help, in boldness reach out to the lost around us. Let's ask the Lord to fill us with His love for others and trust the Holy Spirit to lead and guide us to those He wants us to speak with and nurture.
His Testimonies, My Heritage | 6:30-7:30pm | Zoom (Starting September 9th)
Led by Dixie Russo. This study will take us through Psalm 119 as we look at God's Word through the experiences and faith walk of gifted women from different cultures and ethnicities. To request the Zoom login, contact Dixie Russo.